Dear Solmates,
Happy Pride! Happy June! Happy Summer!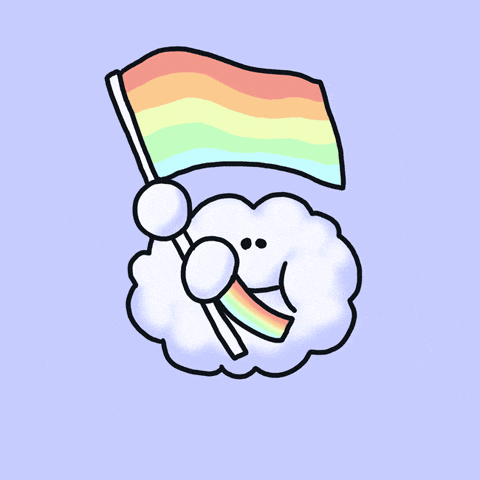 I know - before y'all slide in my IMs telling me the summer solstice hasn't happened yet - I'm aware. But it's June - school is nearly out, so that's good enough for me. Let summer begin!
One of my favorite memories from last year's pandemic summer was the visit my family took to the Dunes, just about 45 minutes away from where I live. It's not some big beach to be seen at like Miami, nor is it as popular as any California beach, but it's far away enough to feel like I'm further away from home than I truly am. It's clean, it's gorgeous, and my family and I had the freedom to social distance and carry on joyfully - as if the pandemic were something that happened in an alternate reality. In a normal summer I would have been anxious to travel far far way from home, but Covid really hammered home that the memories you make with the people you truly love are what matter most.
So Solmates, my question for you is, what are you looking forward to most this summer? Let me know in the comments below! Until the next time our paths meet, be excellent to yourselves and one another!
Solfully Yours, S.
P.S. This lovely backdrop I'm at for this shot is Krak Bak Caye, the loveliest sim offering courtesy of The Sim Quarterly. Make sure you stop by to explore the island!
Credits
Sand/Wet/Tan Layer: Izzie's - Sand dark/Wet Body & Face/ Bikini Tan Lines
Tattoo: ALBA - .Sublime Tattoos Bundle
Flower: CAZIMI: Hibiscus Hair Flower
Head: LeLUTKA Fleur 2.5
Shorts: MILOTA: Carmenta shorts
Top: Mondial -Vanessa Bandeau Top
Dog: SEmotion Libellune Chow Chow
Hair: Stealthic - Dawn
Body: Legacy (f) (1.4)
Sand Pail & Drink: [Fetch] Summer Treats - The Bucket (RARE) & Yellow Daisy Bottle - @ The Arcade [BONUS: Can be rezzed or worn!]